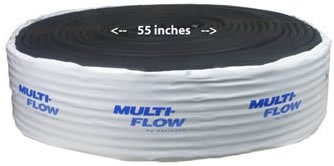 Multi-Purpose Connectors
All multi-purpose connectors, most commonly the 12009 and the 1200M, can be used in a variety of combinations using standard 3-inch PVC or ABS fittings.
They can be used as bottom outlets.
An inspection port can be added to the top, allowing visual monitoring of the water flow.
A riser can be installed between a deeper transport pipe and this fitting.
They can be joined together allowing for multiple lifts of Multi-Flow in a single trench.
12-inch Connectors
Multi-Flow connectors allow for extensive flexibility in drainage system design.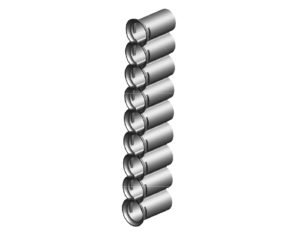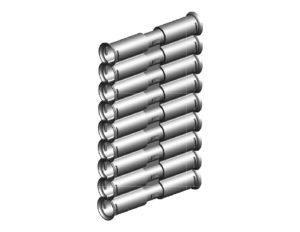 Part #12003 12" Side Outlet
Part #12004 12" End Outlet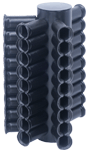 Part #12006 12" Double Wye
Part #12008 12" Tee 12" Cross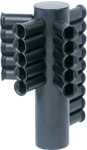 Part #1200A 12" to 6" with 6" Double Wye
Copytight 2023 | Varicore Technologies Inc. | All Rights Reserved.
Multi-Flow and Multi-Flow LDVS are property of Varicore Technologies, Inc.
The information contained on this site, including technical drawings, illustrations, pictures, diagrams, etc., are for recommendation only.
It is sole responsibility of determine correct suitability and usage of materials on project.